Client Testimonials
Untitled 1
Arafura Connect were engaged to provide a high speed service allowing connection of our offices during a recent project where the only service available was the mobile network for internet. Arafura Connect commissioned a high-speed wireless link providing service to our remote offices which allowed our staff to work seamlessly collaborating with our remote teams. When we needed to move buildings the team built and installed a solar powered repeater to extend the connection.
Simply put it just worked and if there were any problems the team were onto it straight away as with their remote monitoring they knew as soon as we did if there were any performance issues.
They made it possible for our team to work and successfully complete the project.
Frank Keough
Health Safety and Environment Operations Manager - HMAS Coonawarra
McConnell Dowell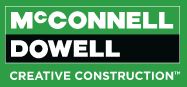 For the past 18 years, Arafura Connect have been our chosen managed network and internet services provider for communications between ALPA offices, stores, business and accommodation locations across the Northern Territory and Queensland.
The team at Arafura Connect have managed and implemented the best and most suited technology available for our stores, community development offices and housing accommodation's whether that be Satellite, NBN or Fibre. Where there was no infrastructure in place they built it using exceptionally reliable Cambium licensed wireless links across many of our remote locations.
With the 2022 release of Starlink the team at Arafura Connect tested and ultimately modified the service hardware to provide a more streamlined network solution that has successfully been rolled out across many of the ALPA remote locations to deliver network connectivity and performance that we have never experienced before. With the wireless infrastructure in place the addition of the Starlink to the core of the network improved services across the entire remote location in one go which is a credit to their forward planning.
We trust in their technical advice and guidance to ensure our users connect securely into our locally hosted platform securely and rest easy knowing the phone is always answered.
Dave Gatley
ICT Manager
The Arnhem Land Progress Aboriginal Corporation